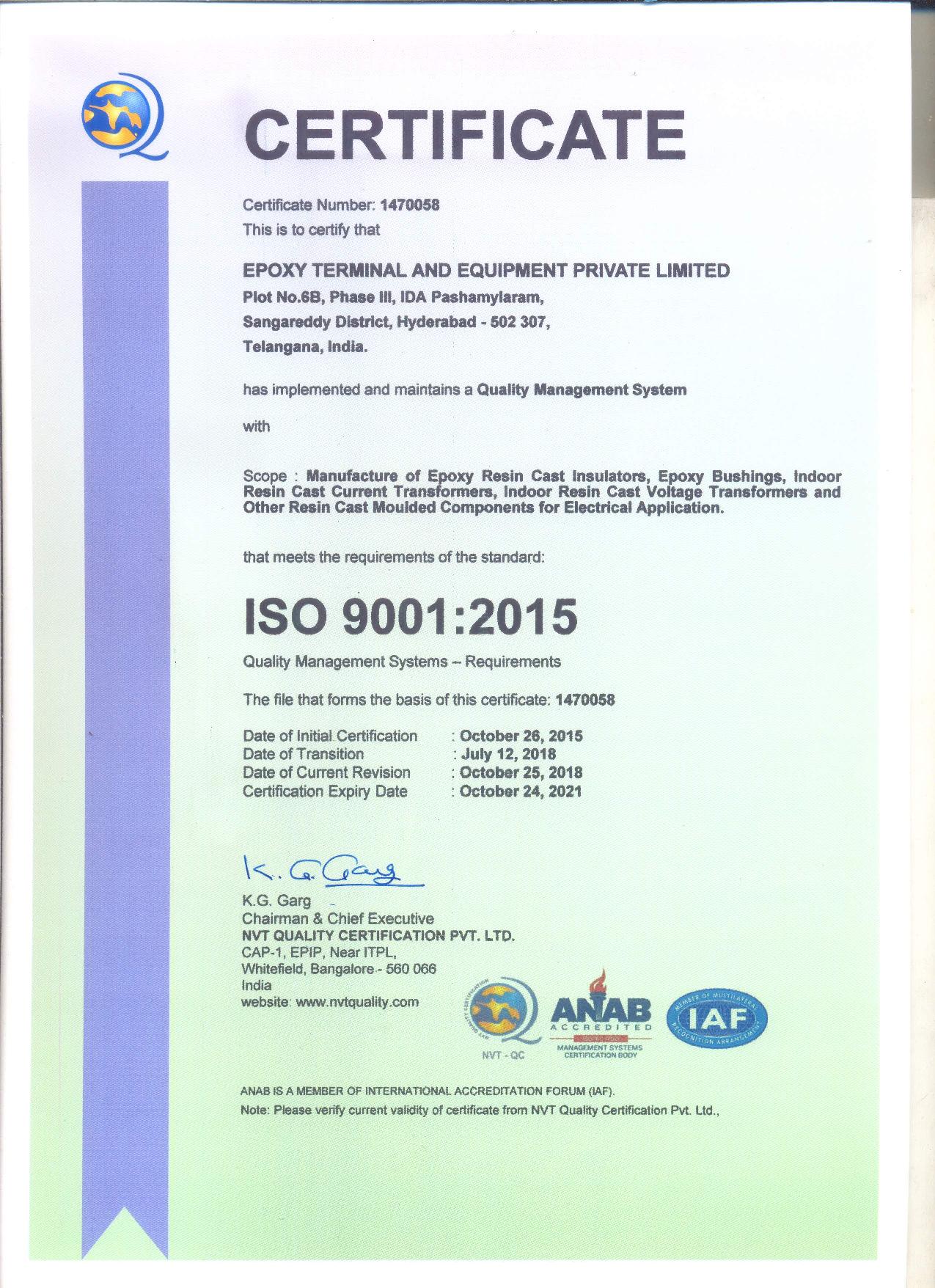 ISO 9001:2015 Certificate
About Us
ETE is reputed manufacturer & supplier of high quality and wide range of epoxy moulded components for Transformer, MV Switchgear and LT/HT Panel manufacturers.
Our wide portfolio of products includes LV/HV Transformer Epoxy Bushings, Epoxy Support Insulators, Indoor Resin Cast Current Transformers and Voltage Transformers (CT/PTs), Vacuum Interrupter (VI) Housings for VCBs, Terminal Plates and RYB Spouts.
We have the capability to supply quality products within the stipulated time frame, as per our customer specifications.
At ETE, we maintain highest quality and standards during different stages of design and manufacturing of epoxy components. For effective quality control, we have an in-house quality control department. We are backed by qualified and experienced professionals in this field.
Our infrastructure comprises of modern production facilities such as epoxy mixing & dispensing machines and APG Machines. We have a single cavity and multi-cavity tools and moulds for making high quality and precise components.
Our QA-QC begins at procurement of raw material and lasts till we deliver finished products. We have quality inspection tools, instruments, and robust processes to inspect the quality of raw material, in-process material and finished products. We are certified with ISO 9001:2015.
At ETE, testing is a way of life. To deliver high quality products to our esteemed customers, we have various types of testing facilities, test setups and latest equipment like High Voltage & Partial Discharge testing facility, Oil Leak Testing, Surface Table, Height Gauge, Copper Conductivity meter and Micron testing.